All Prestige Pan Sets
Shop all of our Prestige Non-Stick Pan Sets, affordable high quality cookware engineered for every kitchen, Gas, Electric or Induction Hob and every household.
Whether you're cooking for your family, moved into your first home, heading back to Uni, entering a house share or cooking professionally, Prestige Pan Sets include Saucepan & Frying Pan Sets from our Eco, 9 X Tougher, Scratch Guard, Thermo Smart, Cook & Strain and Earth Pan Collections. Whether you are looking for a pan your housemate can't ruin or easily hand washable non-stick to reduce your dishwasher running costs, Prestige has the Pan Set for you.
Whether you're looking for a new set of Pans for your Induction Stove or a Stainless Steel Pot & Pan set, browse the full selection below to discover the quality pans on offer. 
Read More
Read Less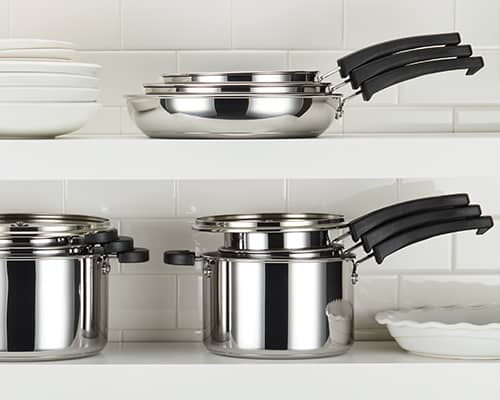 Saucepan & Induction Pan Sets FAQ