10 Year Stainless Steel
LIMITED EDITION - WHEN IT'S GONE, IT'S GONE!
Our best stainless steel cookware combines style with effortless cooking performance. The frying pans have a raised internal surface - great for locking in flavour without food burning or sticking to the pan. Every home needs quality pans - that's why our range comes with a 10 year guarantee & is durable enough to use even with metal utensils - without scratching or damaging the interior! Our highest quality stainless steel pan sets come in a beautiful metallic finish - perfect for adding a touch of style to any home. Suitable for all hobs including induction.
Read More
Read Less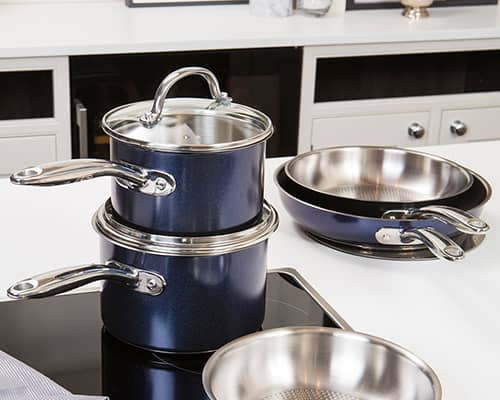 Sorry there are no products that fit these filters! Simply reset the filter & select your options again to find your perfect kitchenware.