Create - Almond Cookware
The Prestige Create Almond cookware range is ideal for those looking for top quality at an great price. The attractive creamy almond colour will suit any kitchen, from modern through to country styles.  This induction suitable non stick cookware range is suitable for use on all hob types, while cleaning up a breeze - just pop it in the dishwasher.  The PFOA free non stick interior is great for low fat cooking, requiring less oil for healthy, low fat meals.
Read More
Read Less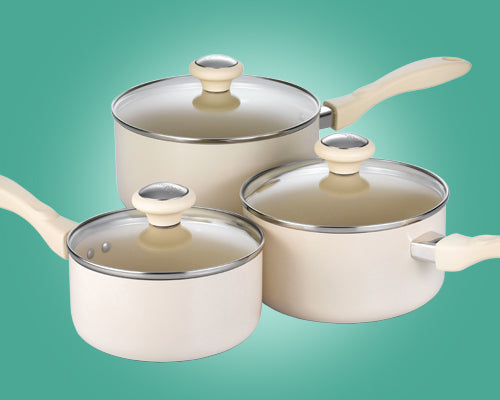 Sorry there are no products that fit these filters! Simply reset the filter & select your options again to find your perfect kitchenware.