Neat Nests
LIMITED EDITION - WHEN THEY'RE GONE, THEY'RE GONE!
Neat Nests combine great cookware with ingenious space saving benefits. The nesting non stick cookware is available in both aluminium & stainless steel, our nesting sets stack neatly on top of each other to save valuable space in your kitchen cupboards.
The dimpled surface plus easy clean non-stick allows for healthier cooking. Comes with a 2 year (aluminium) and 5 year (stainless steel) guarantee, and is suitable for all hobs including induction. Stackable pans make for the best kitchen hacks - shop today for a fuss-free kitchen.
Read More
Read Less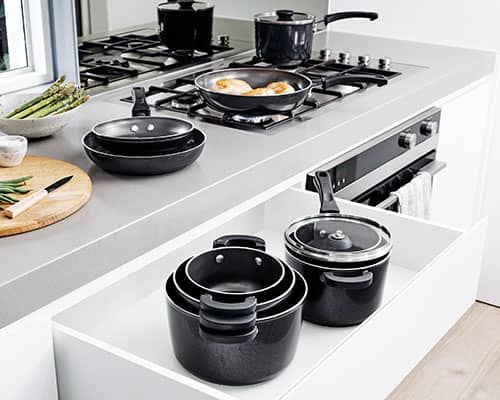 Sorry there are no products that fit these filters! Simply reset the filter & select your options again to find your perfect kitchenware.