Steam Release
Our Steam Release range is packed with all the features to help today's busy families in the kitchen.
No more messy spills to clean up

No more watching and waiting for the boil

No more running to the rescue
Featuring our Stay Cool handles plus vents in the lid knobs to safely and easily release steam whilst cooking. The dimpled, eco-friendly non-stick interior surface needs little or no oil, allowing for healthy low fat cooking. Try our non stick pan set packed with our unique steam release features!
Read More
Read Less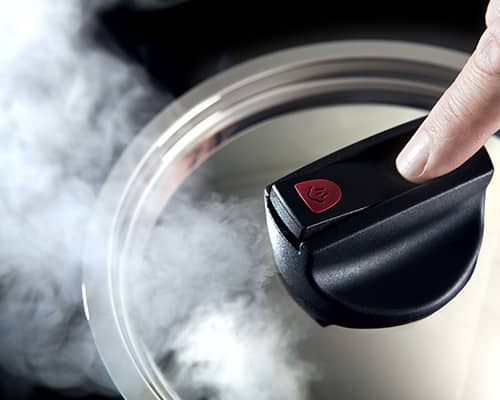 Sorry there are no products that fit these filters! Simply reset the filter & select your options again to find your perfect kitchenware.