Earthpan
After the successful launch of our Eco product range, we wanted to go one step further.  Welcome to 
Earthpan recycled kitchenware.  The future of eco cooking is here!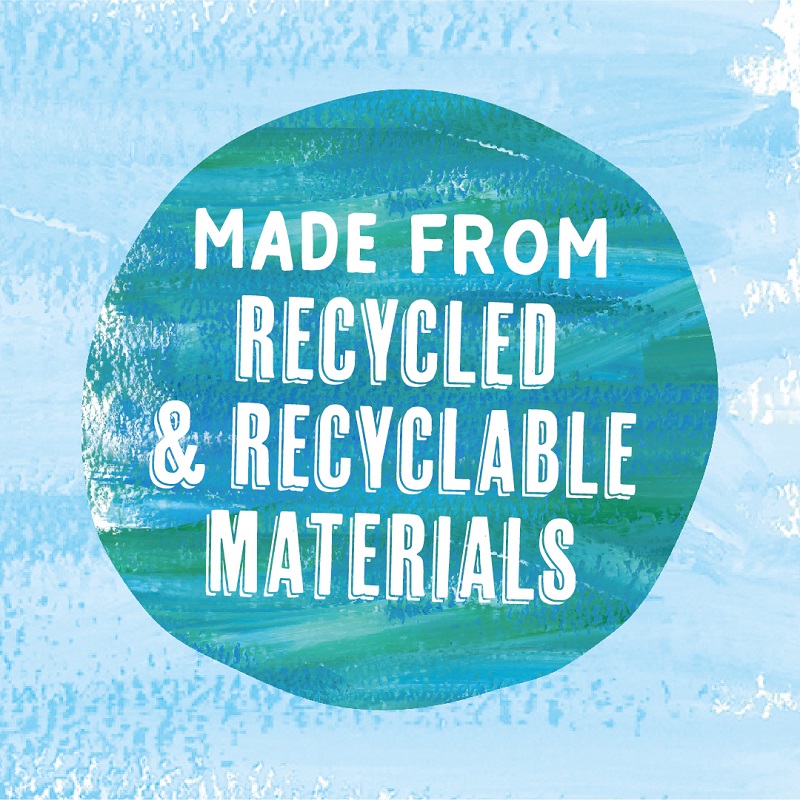 What makes Earth Pan different?
We're excited to officially announce the launch of our latest range of planet friendly pans - Earth Pan.
Made from 100% recycled materials and 100% recyclable materials we're going one step further with this range! Each Pan is made using 88% less C02 emissions and even used recycled plastic bags to create each handle.
This brand new beautiful range is just one way we're helping to change cooking for the better and for the sake of the world around us.
If everyone makes little changes in their world, together we can make a difference.
Shop Earth Pan Range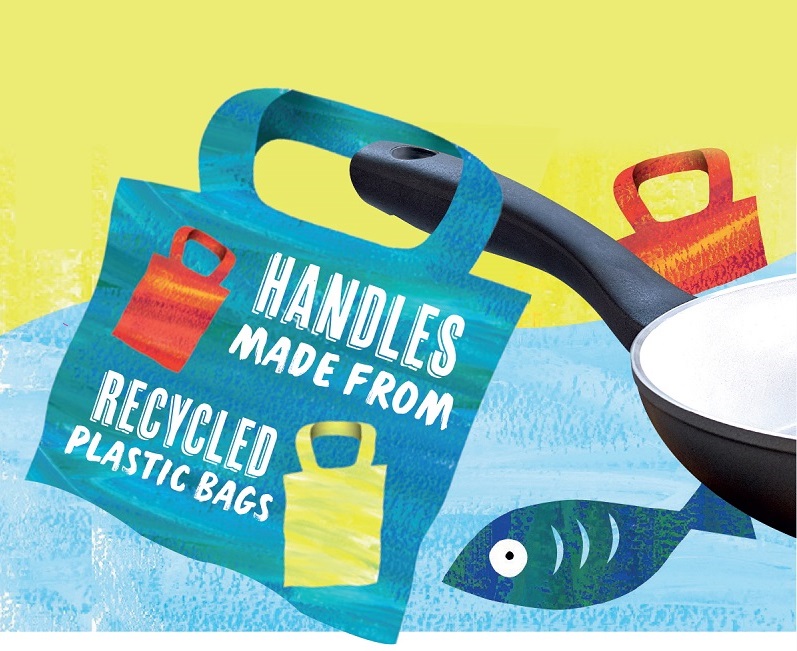 Handles made using recycled plastic
Every day approximately 8 million pieces of plastic pollution find their way into our oceans. We use recycled plastic bags to make each handle and help reduce plastic waste. Our recycled handles are perfectly formed to sit comfortably in the hand and have a soft touch finish.
Earth Pan - designed to make a difference
Watch the short video clip below to find out more about Earth Pan & how we're helping to look after our planet.
Thoughtful, sustainable packaging that contains zero plastic to help fight plastic pollution.
100% recyclable & biodegradable - simply pop your packaging in your recycling bin.
True to our word, the boxes & sleeves are even printed using low-impact dyes.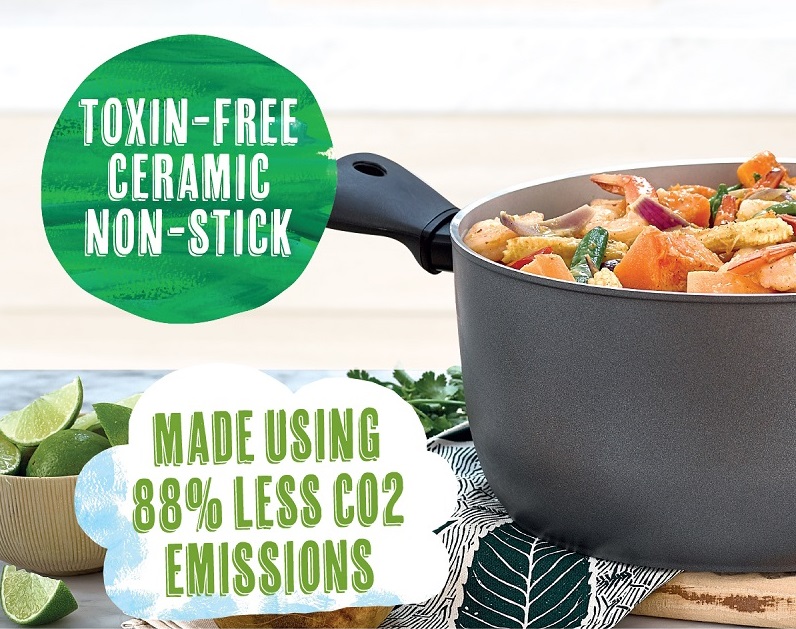 Toxin-free ceramic non-stick
A tough outer defence against scratches. You can trust this toxin-free coating to prolong the life of your cookware and protect your family.
It's also PFOA free for healthier cooking.
Want to delve deeper in to Earth Pan? Read our FAQs: Earth Pan Sustainable Cookware blog article for more information on what materials we use & how we measure our impact.
All Hob Suitable
Earth Pan cookware is suitable for use on all hob top types, including induction.
88% less CO2
Made from 100% recycled & recyclable materials, packed in biodegradable packaging.
5 year guarantee
No compromise on quality & performance