Eco - The World's Friendliest Non-Stick Cookware
Welcome to our Eco cookware range - the world's friendliest plant based non-stick cookware.  We're leading the way in sustainable cookware that's healthier for you and healthier for our planet.  Will you join us on our mission to make a more sustainable future?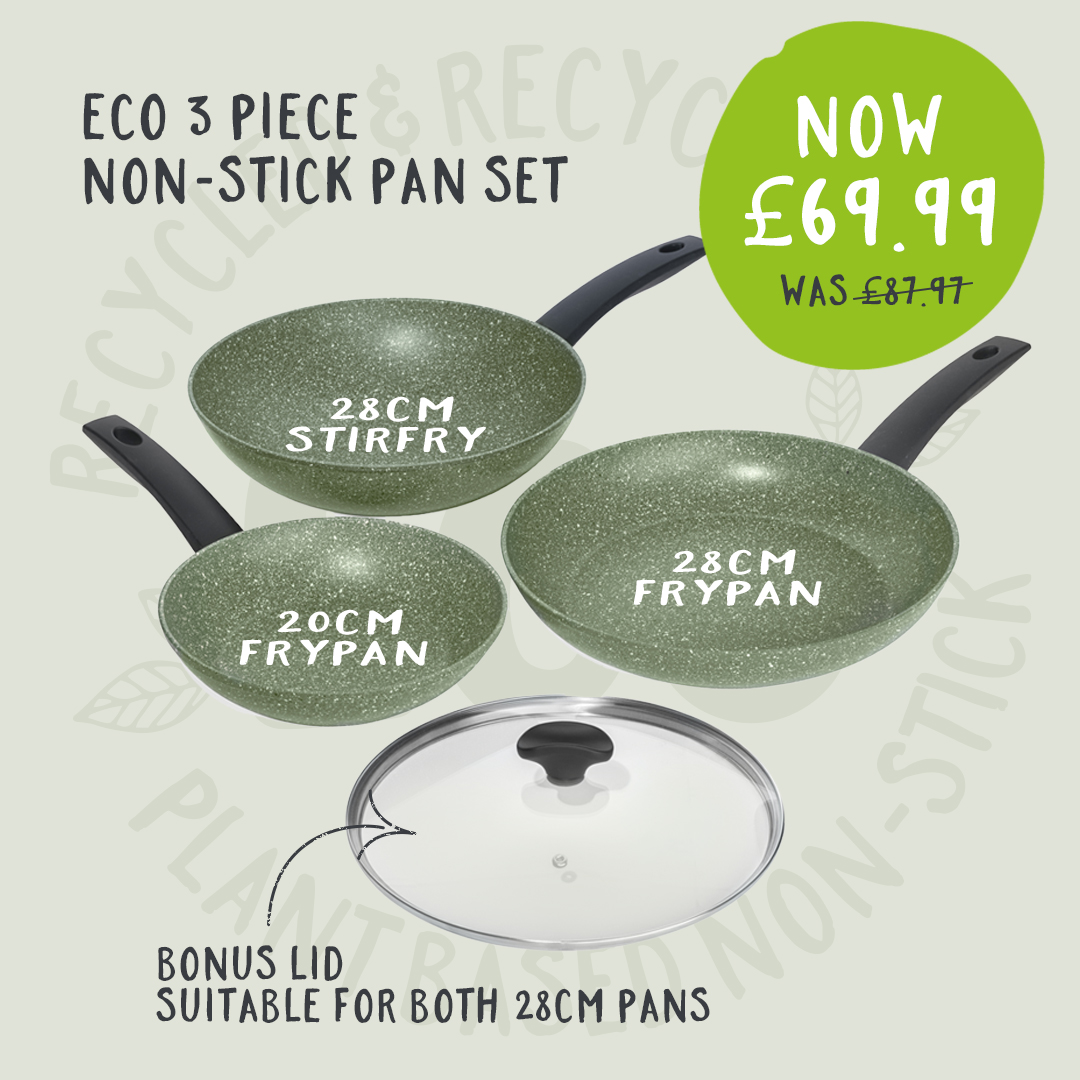 Eco 3 Piece Set - As Seen On TV
This Limited Edition set is exclusively available on our website- you won't find it anywhere else! We're also offering a saving of £20 off RRP AND a free bonus lid, so you can keep an eye on your cooking whilst resting your utensil on the clever resting lid. Bye bye messy cooking!
We have created the perfect starter set to help you cook delicious, healthy meals & start on your eco cooking journey.
The set includes a 20cm and 28cm frypan, ideal for one portion meal or family cooking. All our Eco pans feature our plant-based non-stick which means they are as easy to clean as they are to cook with.
Also included in the set is our favorite kitchen staple – the stir fry! Whether you are making a tasty chow mein or your go to bolognaise, this is a multi-purpose pan we can't live without!
Limited stock available. Buy your Eco 3 piece set now!
SHOP NOW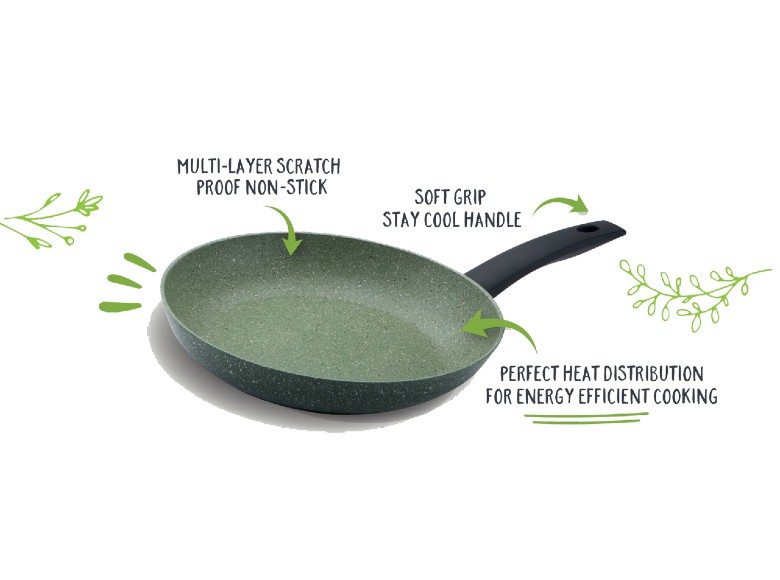 Why is Eco Cookware so unique?
Every piece in the Eco cookware range, along with its packaging, is made from recycled materials and is fully recyclable.
With 5 layers of extra durable non-stick, reinforced with minerals, there's no compromise on quality and performance - or the health of our planet!
Eco cookware is induction suitable, oven and dishwasher safe for added convenience, so you can focus on the important things in life.
EXPLORE THE ECO RANGE
Totally non-stick - food just slides from the pan onto the plate! And I love that it's plant-based and non-toxic.
Hannah
I bought this for my daughter and she raved about it so I bought one for myself and I am absolutely thrilled. It really is non stick and so light weight it's a pleasure to use- in fact I use it for almost everything!
Ali
Excellent quality!! Good non stick. Very easy to clean. Also good to know that also Eco friendly.
Helena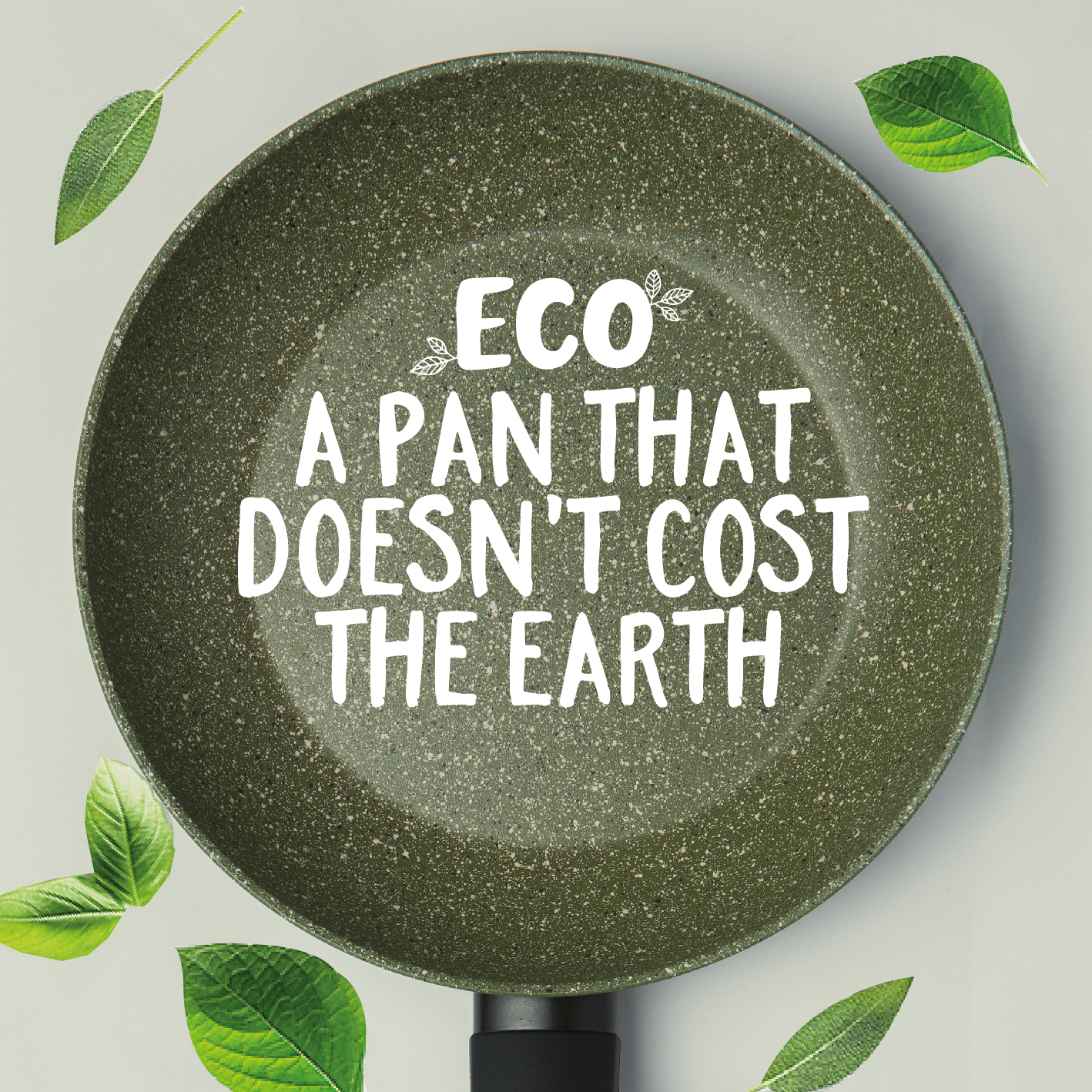 Watch the story behind Eco
There's so much to the Eco cookware range! Discover what makes Eco great for your kitchen and for the planet in this short video below.