Introducing our NEW

'Nadiya Loves'

Cookware & Bakeware Ranges
We are thrilled to announce the launch of our new collection of cookware & bakeware, developed with TV chef, author, TV presenter & Great British Bake off winner Nadiya Hussain.
This new range inspired by Nadiya's cooking insights and style is designed to help home cooks create healthy and delicious meals everyday. Nadiya has been involved at every stage of the process, from ideas and recommendations to design prototypes and we're super proud of this stunning collection.
Discover

The Nadiya Loves Range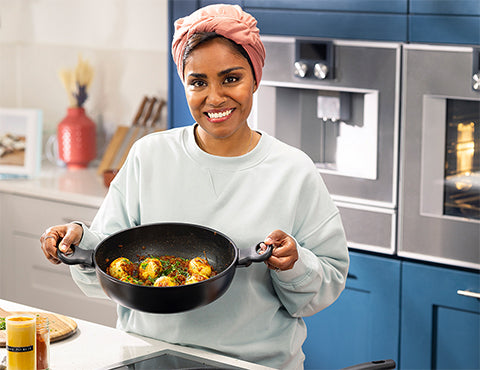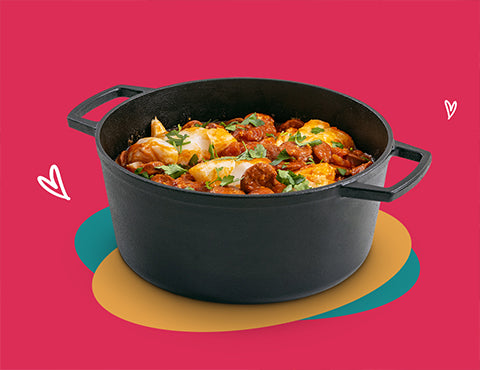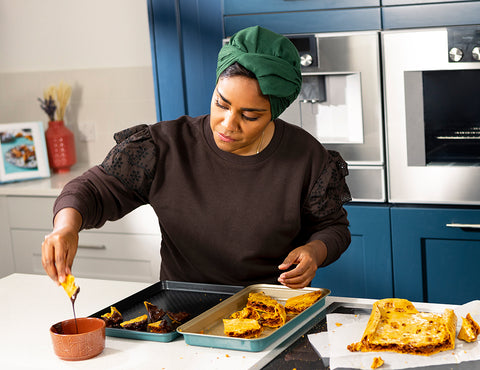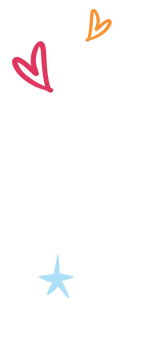 Designed for Mealtime Heroes
Inspired by her own kitchen experiences, Nadiya was determined that each product should make tackling a big meal or important bake easier, less stressful, and more enjoyable.
Useful & Durable

By working on ideas that reflect her own experiences, Nadiya was able to create authentic products that will genuinely improve the time spent cooking.

Space Saving

The range includes non-stick, space-saving stackable pans with one lid to fit all pans - saving space & keeping cupboards neat and clutter-free.

Beautifully Designed

This super helpful range has a mix of styles and features, ensuring you always get the right tool for the job. Using a raised pattern on the cooking surface of the bakeware range not only looks beautiful but gives added the benefits of improved air flow and release.

Macaroon Baking

with Nadiya

These very English macaroons are a favourite. They are a lot less complicated to make then their French macaron counterparts, and equally (if not more) delicious. Here are the classic flavours of a Bakewell tart in the shell of a macaroon . . . moreish to say the least.