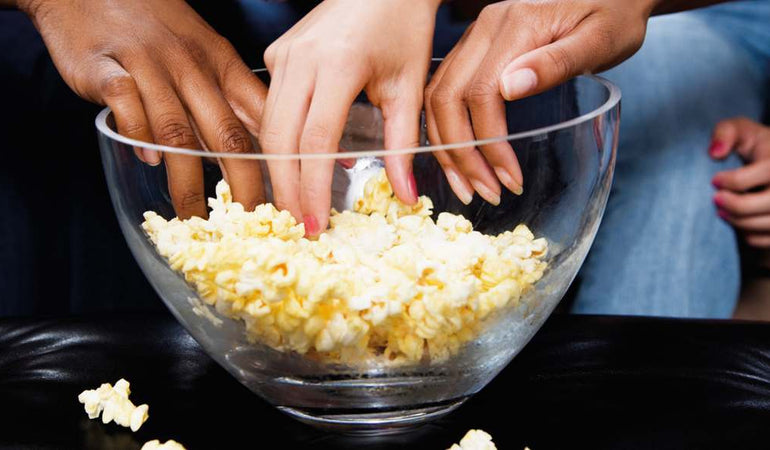 Spicy Chilli Popcorn
18 November 2015
For the more adventurous snacker, this spicy chilli popcorn recipe really brings a lively flavour to your tastebuds.
Preperation Time
2 minutes
Instructions
1Divide your popcorn kernels into 2 batches (30g each) and scoop into your popcorn maker
2Simply switch on and after a minute or two and place popped kernels into a bowl. Repeat with the next 30g and set aside
3Make the spicy seasoning by bringing all the spices together. Toast the spices in a dry wok over a very low heat for 5 minutes, stirring frequently to ensure they don't burn
4Turn off the heat and stir in the salt and pepper
5Tip in the popcorn and combine, drizzling over the olive oil as you stir. Serve in a sharing dish.