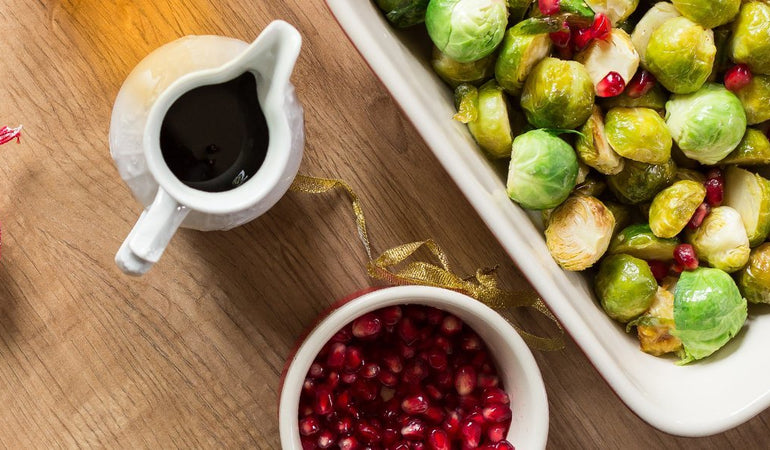 Balsamic Roast Sprouts with Pomegranate
3 December 2019
We bring you this delicious twist on a Christmas classic - balsamic roast brussel sprouts with pomegranate. It makes a simple, colourful and delicious side dish recipe for the festive season!
Preperation Time
10 minutes
Instructions
1Preheat the oven to 200C / 400F
2Place the Brussels sprouts on a roasting tray, toss with the oil and season generously with salt and pepper
3Roast the Brussels sprouts for 25-30 minutes until they are soft and lightly golden brown, making sure to turn them half way through roasting
4When done, mix in the pomegranate molasses and the pomegranate seeds before serving.