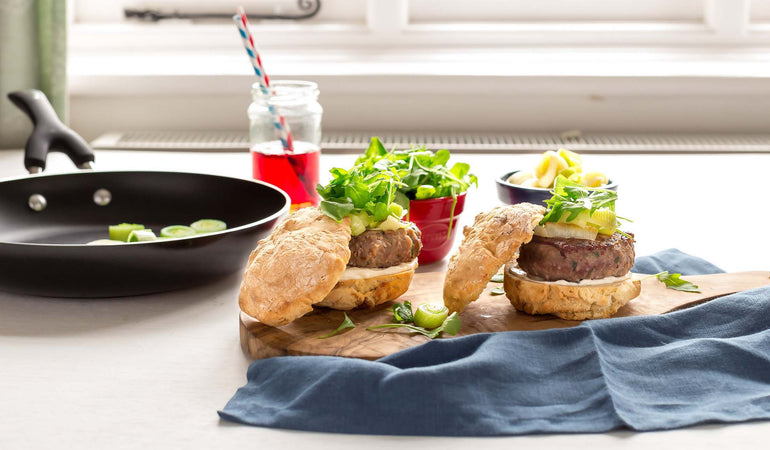 The Great British Burger Sandwich
10 July 2019
This sandwich celebrates all four countries of Great Britain and Northern Ireland. Feast on Aberdeen Angus beef mince from Scotland, Cheddar cheese and mustard from England, leeks from Wales all served up in a soda bread bun from Ireland.
Ingredients
300g Aberdeen Angus mince
40g mature cheddar cheese
1 teaspoon English mustard
1 tablespoon chopped parsley
Instructions
1Heat the frying pan over medium heat, add the leeks, season with salt and fry for about 5 minutes till done. Set aside in a warm place
2Mix together the mince, cheese, mustard, parsley, salt and black pepper in a bowl and shape into two patties
3Re heat the frying pan over medium heat and fry each patty for about 3-4 minutes on each side depending how well done your prefer your burger
4Assemble the burger starting with the bun base, some sauce, the burger, the fried leeks, any other toppings and the bun top.