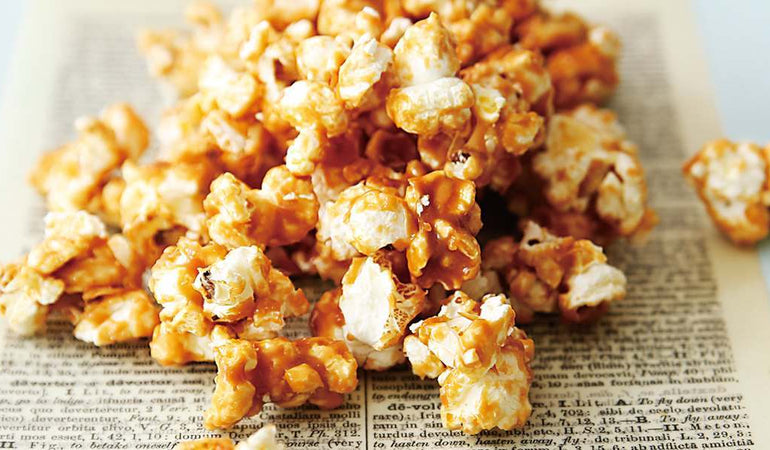 Chocolate Honey Popcorn
9 January 2018
Reminiscent to the likes of millionaire shortbread or the classic Rolo - this chocolate honey popcorn recipe is quick and so simple to make, perfect for entertaining friends and nights in watching a film!
Chocolate

Dessert

Honey

Popcorn

Recipe

Snack
Cooking Time
7 - 8 minutes
Instructions
1Divide your popcorn kernels into 2 batches (30g each) and scoop 1 batch into your popcorn maker. Simply switch on and after a minute or two, place the popped kernels into a bowl. Repeat with the next 30g and set aside
2Pour some water into a 20cm saucepan so that it's a few centimeters deep. Rest a heatproof bowl on the top of the pan so it's suspended over but not touching the hot water. Turn the heat on low
3Add the butter and chocolate into the bowl and melt, ensuring at all times the water doesn't boil
4Add the milk and honey and stir in to combine
5Remove the pan from the heat and stir your popcorn in the bowl with the milk and honey
6Spread the mixture onto a baking tray and allow to cool
7If the popcorn sticks together, break up into bite sized pieces and serve in a sharing dish - enjoy!