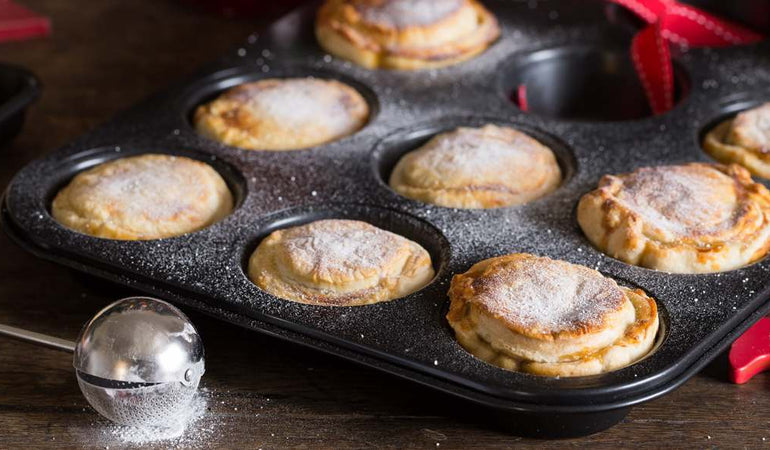 Mince Pies
5 December 2019
Christmas would be incomplete without the perfect mince pie and this recipe doesn't disappoint! When served warm fresh from the oven, accompanied with a dusting of icing sugar or sweet brandy cream, you know the festive season has officially arrived.
Preperation Time
10 minutes
Instructions
1Preheat the oven to 200C / gas 6 and lightly grease a 12 cup muffin tray
2The mincemeat, cranberries, apple and mixed spice in a large bowl
3Unroll both short crust pastry sheets on a lightly floured surface and cut 12 circles using a 9 cm pastry cutter
4Shape the pastry circles into the muffin cups and add 1 tablespoon of the mincemeat mixture to each cup. Brush the edge of the case with the egg,Re-roll the excess dough and cut 12 circles using a 6 cm pastry cutter. Use these to cover the mince pies; press the edges to close the pies and brush the top with the egg
5Bake for 20 mins, remove from the oven and decant to a wire rack to cool. Dust with some icing sugar before serving.