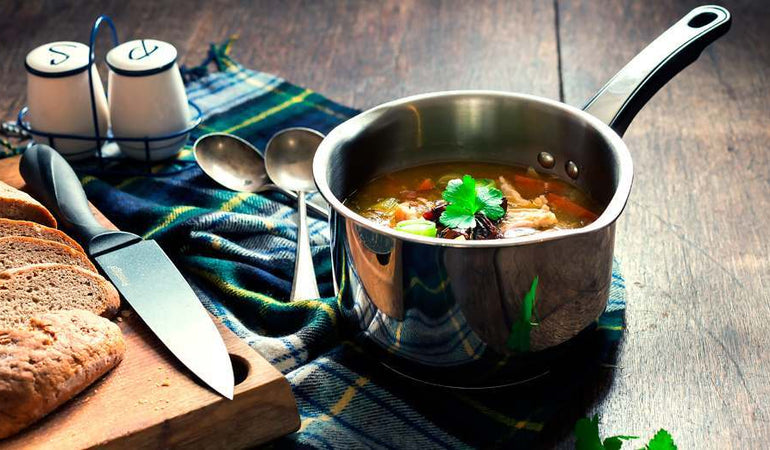 Cock a Leekie Soup
4 January 2018
You could whip up this classic Scottish Cock-a-Leekie soup as a starter to your Burns Night festivities.
Cooking Time
1 hour 15 mins
Ingredients
peeled and cut into half moons
1 litre warm chicken stock
Instructions
1Heat the oil in a saucepan and brown the chicken thigh for 2-3 minutes on each side. Remove the chicken and set aside
2Add in the carrots, celery, bacon and bay leaf and fry for 2 minutes
3Drain any extra oil before quickly add in the warm stock scraping the bottom of the pan
4Return the chicken to the pan, bring to the boil, and then simmer for 45 minutes until the chicken is cooked through and tender. Make sure to skim as necessary
5Remove the chicken and vegetables, set aside in a warm place and discard the bay leaf
6Add the leeks, prunes and rice, bring to the boil and simmer for about 15 minutes until the rice is cooked through
7Remove the chicken meat from the bones, discard the bones, shred the chicken and return along with the vegetables to the soup
8Adjust the seasoning and warm through before serving with some bread.