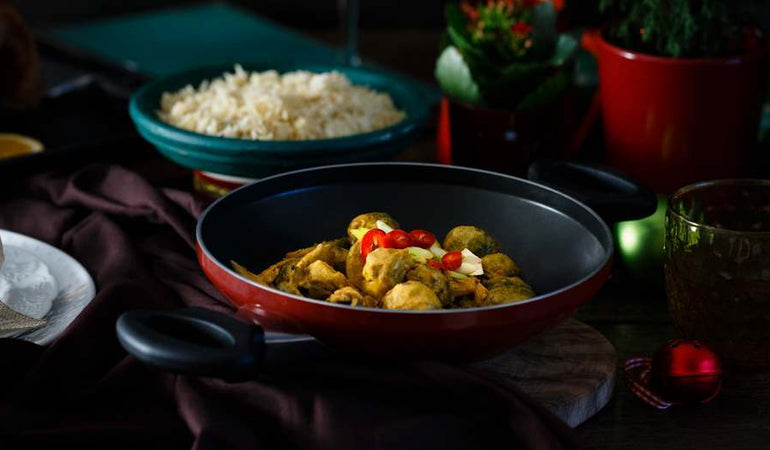 Leftover Turkey Curry
30 December 2015
What can you do with Christmas leftovers? Use them to whip up this quick turkey curry that is ready in just 15 minutes.
Preperation Time
5 minutes
Ingredients
250g roasted Brussels sprouts
1 X 400ml tin coconut milk
Instructions
1Heat the olive oil aluminum kadai, add in the mustard seeds and cumin seeds and cover with the lid
2Gently shake the kadai for about 15 seconds until the mustard seeds start popping
3Add in the olive oil and the rest of the spices before mixing in the turkey and Brussels sprouts
4Stir in the coconut milk and bring to the boil. Season with salt and pepper, reduce the heat and simmer for 10 minutes
5Serve with rice or pitta bread.