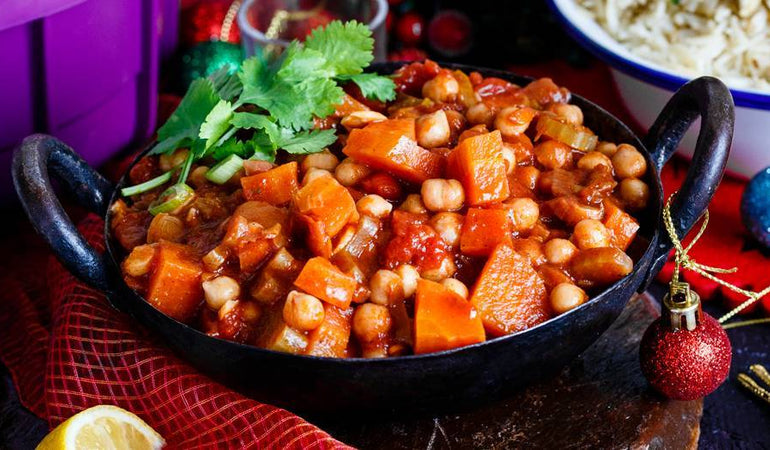 Microwave Moroccan Vegetable Casserole
4 December 2017
This fragrant, spiced vegetable casserole is a perfect winter warmer and can be served with rice, couscous or pita bread.
Preperation Time
5 minutes
Cooking Time
30-35 minutes
Ingredients
1 X 400g tin chopped tomatoes
Instructions
1Place all the ingredients into the bowl of the microwave pressure cooker and mix thoroughly
2Place on the lid and lock into the closed position
3Cook on high for 30-35 minutes
4Allow the pressure to reduce until the white indicator has dropped down. Then carefully open the lid
5Stir the casserole before serving.