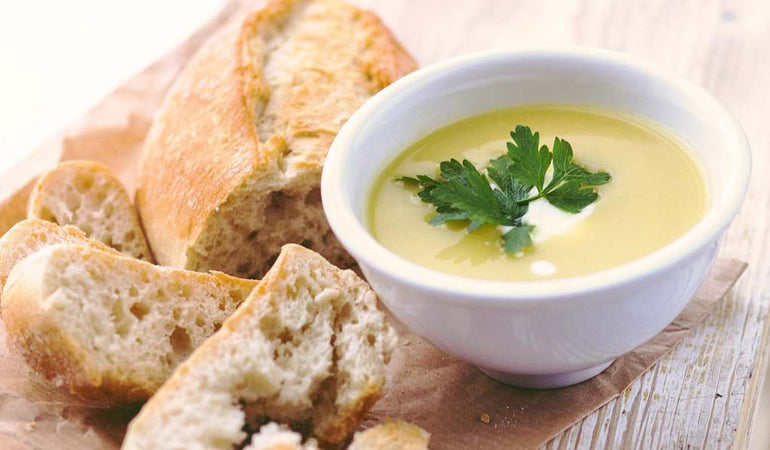 Pressure Cooker Leek & Potato Soup
4 January 2018
There's a reason leek and potato soup is one of the nation's favourites. Not only is it a delicious and hearty winter warmer but using a pressure cooker to cook this soup makes the whole process quick and easy. In order to make this leek and potato soup you will need a
pressure cooker
.
Main course

Pressure cooker

Recipe
Preperation Time
15 minutes
Ingredients
450g (1 lb) potatoes - peeled and sliced
750 ml (1¼ pts) hot chicken or vegetable stock
2 x 15ml (table) spoons single cream
Garnish of your choice (optional)
Instructions
1Melt the butter in the open cooker and lightly fry the potatoes and leeks for 2-3 minutes
2 Add the stock, herbs and seasoning
3 Bring to 15 lb pressure and cook for 8 minutes
4 Release the steam quickly. Allow to cool slightly, and then liquidise
5 Reheat in the cooker, add the cream and garnish before serving.