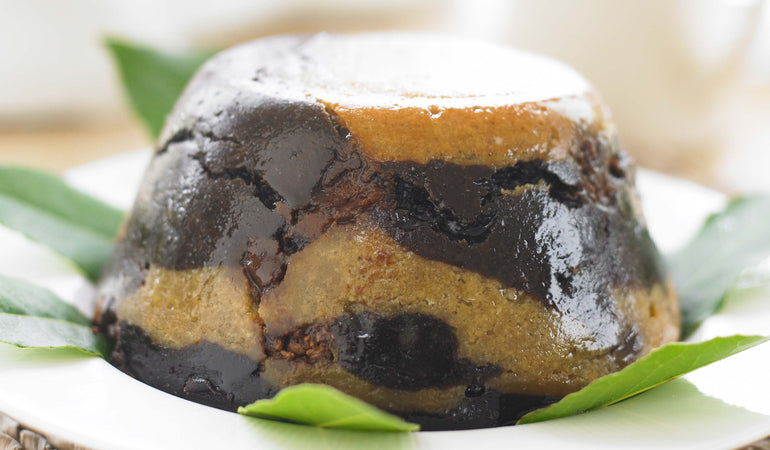 Steamed Chocolate and Almond Pudding
4 January 2018
This steamed, chocolate and almond pudding is as far removed from the steamed puddings you used to be served up at school as you can get - but is equally as comforting and never fails to disappoint. Perfect for cold winter nights!
Preperation Time
20 minutes
Ingredients
5oz (150g) self-raising flour and a pinch of salt - sifted
4oz (100g) light brown muscovado sugar
2 level tsps of cocoa powder
1 tablespoon of ground almonds
A few drops of almond extract
1 large packet of Maltesers
Instructions
1Fill your pressure cooker with 1 1/2 pints (900ml) water and grease a 1 1/2 pint (900ml) pudding basin with butter and set aside. Next, cream the butter and sugar together until pale and fluffy. Add the eggs a little at a time until well incorporated. Then, fold in the flour and salt and add some milk to make the mixture dropping consistency
2Split the mixture into two bowls. Blend the cocoa with a little water to make a paste. Add the cocoa to one bowl of the mixture and the almonds and extract to the other. Now, put the two mixtures into the pudding basin in alternate spoonfuls, scattering the Maltesers randomly. This gives the pudding an interesting marbled effect
3Cover with greased foil and tie a handle with string to help put the pudding in and pull it out of the pressure cooker
4Fill the pressure cooker with 1 litre (1 1/2 pints) boiling water, place in the pudding, close the cooker and pre-steam for 10 minutes. Bring to pressure and cook for 25 minutes. Release pressure slowly and then turn the pudding out.