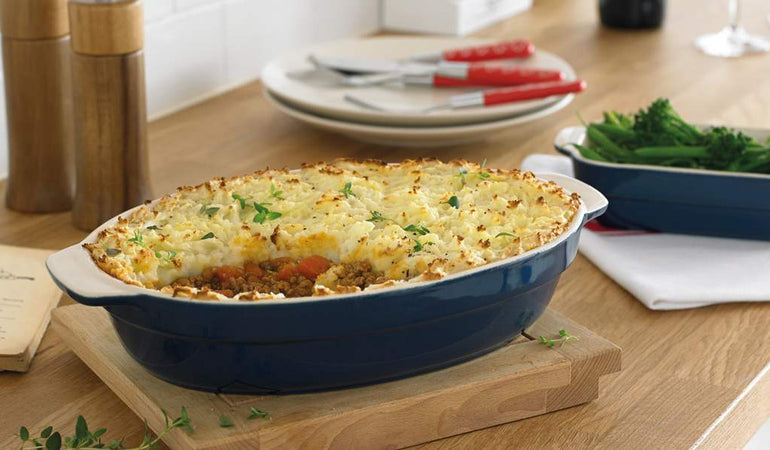 Traditional Shepherd's Pie
4 January 2018
This English classic is a warm and filling family tea. It is best served with a side of steamed greenbeans, broccoli and cauliflower. For variation, make the mash topping with sweet potato.
Preperation Time
20 minutes
Instructions
1In a large saucepan, heat the oil and fry the mince until browned. If you need to, fry the mince in sections
2Set the beef to one side and add more oil to the pan, add the onions and carrots and cook until soft on a low heat
3Add the garlic and tomato puree and cook on a higher heat for several minutes. Return the beef to the pan
4Add the stock and bring to a simmer for 45 minutes. If a lot of stock remains after 30 minutes, boil to reduce before transferring to an oven safe dish
5Preheat oven to 220C/200C fan/gas 7
6While the beef is simmering, make the mash. Cover the potatoes in salted cold water. Bring to the boil and simmer until soft
7Drain the water from the potatoes before adding butter and milk, you can also add half on the cheese. Mash well
8Cover meat with mash and sprinkle on remaining cheese. Cook in oven for 20-25 minutes.